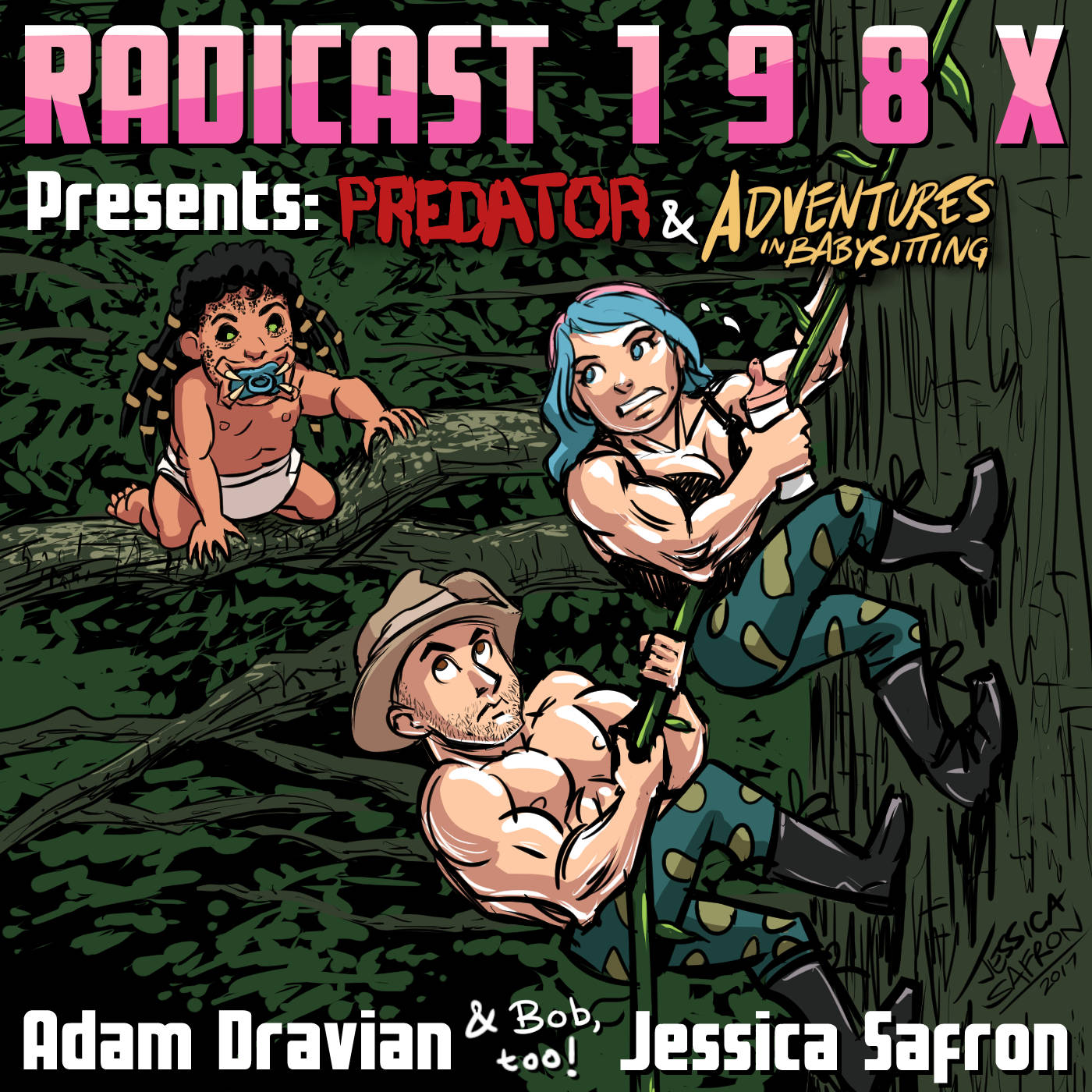 Probably our funniest episode so far. Certainly our drunkest.
Jessica and I recently did that whole marriage thing, but instead of embarking on a honeymoon we sat down with Bob, one of my longtime best friends (ever since he discovered I had a Game Genie in 5th grade), to watch the 1987 Arnold Schwarzenegger classic, Predator.
We also discuss another 1987 classic, Adventures in Babysitting (or, as you wacky Europeans know it, A Night on the Town).
This is the first episode we recorded with our new microphone, so hopefully you can notice an auditory upgrade. However, it might not be too apparent as the three of us had to crowd around the one mic. Hopefully this podcast takes off so we can afford a totally rad multi-mic setup.
This episode was also a beast to edit, since Jessica was drunk and Bob got progressively more hammered as the recording went on. Lots of drunken rambles, false-starts, and anecdotes, but it shaped up to be one of my favorite episodes.
Intro and outro songs by Michael Cook.
You can email us at 198666@satanninja.com, and you can read our '80s-themed comic Satan Ninja 198X online at SatanNinja.com.